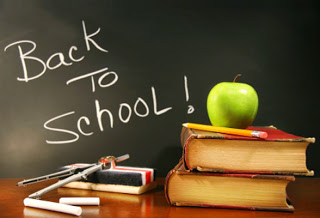 At Beach Cities Martial Arts our children's martial arts programs are age specific. What that means is our programs are specifically designed by a child development expert, to be appropriate for a child's physical, intellectual, emotional and social stages of development.
Our EARLY class is for 3-4 years olds are all about play and imagination and our class is structured around these needs.
Our BASIC class is for 5-6-year olds are all about enthusiasm, creativity and problem solving. They are now ready for a more structured program and more complicated tasks.
Our CORE class is for 7-9-year olds have developed a near-adult level vocabulary, listening skills and problem-solving abilities. Or program is geared toward this development level, and teaches them more advanced physical skills while encouraging more independence and personal responsibility.
Our EXTREME program is for 10-14-year olds. They are highly intelligent, extremely physically capable; however, they tend to lack motivation. Our program seeks to motivate them and challenge them to achieve their full potential. This combined with with the guidance to help them navigate manage the social and emotional instability that comes with this age group.
Home-School-Martial Arts
Here at Beach Cities Martial Arts we believe in the triangle of Home, School and Martial Arts. Our goal is to use martial arts training to help our parents with whatever they desire for their children at Academic school and with Behavior at Home
We can Help with:
Improve Fitness levels

Strengthen Discipline

Improve Concentration, and Listening Skills

Develop Good homework habits

Achieve Academic Excellence

Learn How to appropriately resolve conflicts

Develop Respect for themselves and others

Develop Confidence
The BCMA Homework System
One way we synergize the Home, School and Martial Arts Triangle is by requiring students to complete homework in one or all the following 3 areas: Practicing at Home, Reading and Self-Discipline homework. They are required to do a specific amount of this homework to be eligible to test for their next belt. The belt system which was created by the founder of Judo, Jigoro Kano, who himself was a professor of Education. The martial arts belt ranking system helps teaches children about setting short and long-term goals. The long-term goal is Black Belt and the short-term goals are the color belts.
With the SKILLZ program the short-term goals are broken down into smaller attainable pieces called stripes. When they have earned all their stripes AND done sufficient homework, they qualify to test for their next belt. By successfully completing these small, mid and long-term goals, children also slowly develop self-confidence.
In addition to doing 'ninja' homework students are rewarded for academic performance at belt testing. If students average a 'B' or equivalent on their latest report card they receive a Yellow star on their uniform. If students average an A' or equivalent on their latest report card they receive a Blue star on their uniform. This develops a good extrinsic reward system that over time will transform into a personal intrinsic reward for academic performance.
If you're considering martial arts classes for your child and are in the Manhattan Beach area, fill out the form to the upper right of this page.